North American eateries
Ratings are on a scale of 0 to 24. The scale used to be 0 to 10, so restaurants written about before 2012 may have only had their ratings adjusted by formula and not by hand (hence all the 2s, 5s, 8s, etc.) The scale works as follows:
PRO
24 23 22 21 20 19 18 17 16

pro
15 14 13 12 11 10

mixed
9 8 7 6 5 4

con
3 2 1

CON
0
An asymmetrical 0 to 24 scale may not be intuitive, I realize. But as a rule of thumb: a double-digit score means I liked it, while a single-digit score... less so. Also, as you might expect, scores from many years ago may not be very reliable, so do check the dates.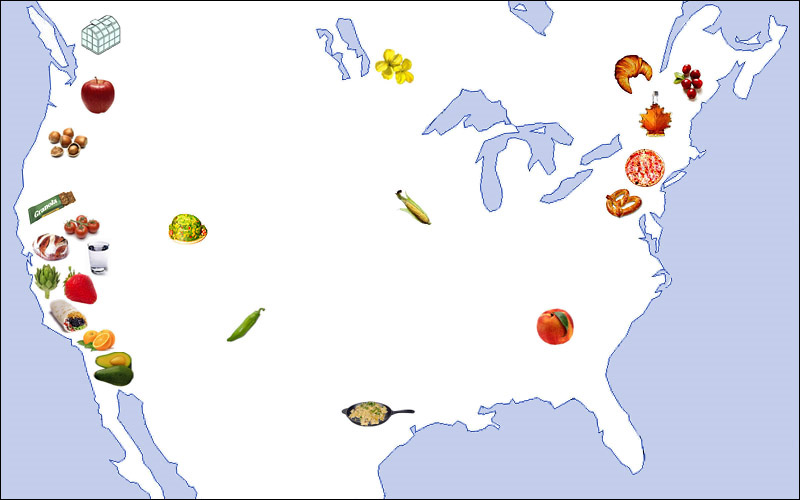 CA Central Coast
San Luis Obispo, Santa Barbara, and Ventura Counties. (The underlying theme of this section: Is there a reason to take the 101 instead of the 5?)
Click on the column titles to sort the entries!
Name
Cuisine
Address
Last update
Score
La Super-Rica
Mexican
Milpas & Alphonse, Santa Barbara
2015-02-12
15
This is basically a taco shack, and most dishes are very simple. Rajas: peppers, onions, cheese and herbs on a pair of corn tortillas. Queso de cazuela: melted cheese in a bowl of tomato sauce, served with three corn tortillas. Gordita frijol: corn tortilla stuffed with spiced pintos. Simple and yet very good. The exceptions have been the specials: chilaquiles were above average but not great, and the tamal de verduras was bland. Still, a must-visit.
Old West Cinnamon Rolls
Cinnamon rolls
Dolliver & Pismo, Pismo Beach
2015-02-12
13
Very good cinnamon rolls with a variety of toppings (I got one almond and one cream cheese).
Birkholm's Bakery
Bakery
Alisal near Mission, Solvang
2015-02-12
12
I figured that if you're going to go to California's recreation of a Danish village, you should probably get a danish. Here I got a gigantic cherry/cheese danish. It was tasty. Good job, Danes.
Coffee Express
Cafe
Grand near Brisco, Arroyo Grande
2015-02-12
8
Unnervingly nice service, but the breakfast wrap I got here was not the unparalleled triumph I had been led to expect. It was okay but it's in the middle of the pack as breakfast burritos go.
Doc Burnstein's Ice Cream Lab
Dessert (ice cream)
Branch btw Wesley/Nevada, Arroyo Grande
2007-02-19
14
Good ice cream and a charming establishment. Apparently they create new flavors on Wednesday night in performances open to the public.
American Flatbread
Pizza
Bell btw Den/St. Joseph, Los Alamos
2007-02-16
11
Two nights a week this place takes a break from making frozen pizzas for Whole Foods and makes fresh ones for the locals. They taste pretty much exactly like the boxed ones... maybe a little crisper. So if you want a sense of what this is like, get an American Flatbread pizza from the Whole Foods, cook it about a minute longer than the box recommends, and eat it while sitting in front of a blazing hot fireplace — because that oven is HOT.

Return to the Gastronomy page!