North American eateries
Ratings are on a scale of 0 to 24. The scale used to be 0 to 10, so restaurants written about before 2012 may have only had their ratings adjusted by formula and not by hand (hence all the 2s, 5s, 8s, etc.) The scale works as follows:
PRO
24 23 22 21 20 19 18 17 16

pro
15 14 13 12 11 10

mixed
9 8 7 6 5 4

con
3 2 1

CON
0
An asymmetrical 0 to 24 scale may not be intuitive, I realize. But as a rule of thumb: a double-digit score means I liked it, while a single-digit score... less so. Also, as you might expect, scores from many years ago may not be very reliable, so do check the dates.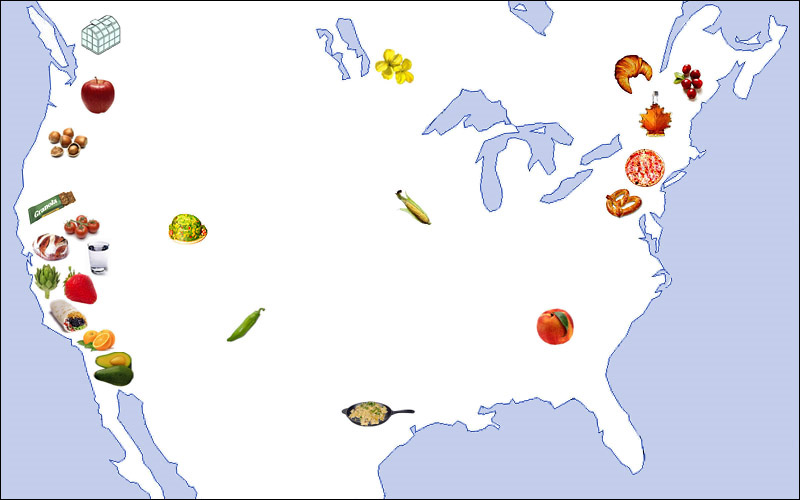 Texas
Once it was a separate country. If only it still were.
Click on the column titles to sort the entries!
Name
Cuisine
Address
Last update
Score
Kerbey Lane Cafe
24-hours
Guadalupe & 26th, Austin
2003-03-23
14
Jen and I had six hours to kill before heading to the airport (and no place to stay) and decided to try setting up shop here. Good choice: even in a packed restaurant (packed at 3am! though mostly with promgoers) we were allowed to just sit and monopolize a table for hours after we'd finished eating — "You're paid out, so you can do what you want," shrugged the waiters. (Admittedly, it was kind of loud and uncomfortable, but it beat wandering the streets of a strange city in the middle of the night.) As for the food: well, it was a step down from Polvo's, but still quite good. I had migas (scrambled eggs with bits of tortilla chips, apparently an Austin institution) and a pecan pie that excelled by replacing the usual corn syrup with chocolate.
Polvo's
Mexican
S. 1st & Johanna, Austin
2003-03-22
18
I was really looking forward to a good Mexican meal after a year in New England, and man oh man did this place not disappoint. Things looked good right from the get-go, when the customary tortilla chips were offered with salsa negrita, and just got better from there. From a menu loaded with tempting veggie options, I decided to try the chiles relleños al nogal (ie, covered in a delicious pecan cream sauce), and not only was it excellent, but it came with the best Spanish rice I've ever had, plus wonderful oniony black beans, those flour tortillas that are just impossible to find in the Northeast... all I'd been looking forward to and more.
Patu
Thai
Rice & Kelvin, Houston
2002-02-03
8
Thai food is usually a no-go for me owing to the fish sauce in most every dish, but this was someone else's treat and I didn't want to be difficult. As it turned out, instead of a menu this place offered a buffet and I was able to find some safe items like fried yams and such.
Magnolia Cafe
24-hours
Lake Austin & Veterans, Austin
2002-02-02
8
This is a funky 24-hours place whose menu has a little bit of everything; I had the black bean dealie, which comes with avocado slices and lemon sour cream and a corn cake and other twists, but it was still pretty bland.

Return to the Gastronomy page!