North American eateries
Ratings are on a scale of 0 to 24. The scale used to be 0 to 10, so restaurants written about before 2012 may have only had their ratings adjusted by formula and not by hand (hence all the 2s, 5s, 8s, etc.) The scale works as follows:
PRO
24 23 22 21 20 19 18 17 16

pro
15 14 13 12 11 10

mixed
9 8 7 6 5 4

con
3 2 1

CON
0
An asymmetrical 0 to 24 scale may not be intuitive, I realize. But as a rule of thumb: a double-digit score means I liked it, while a single-digit score... less so. Also, as you might expect, scores from many years ago may not be very reliable, so do check the dates.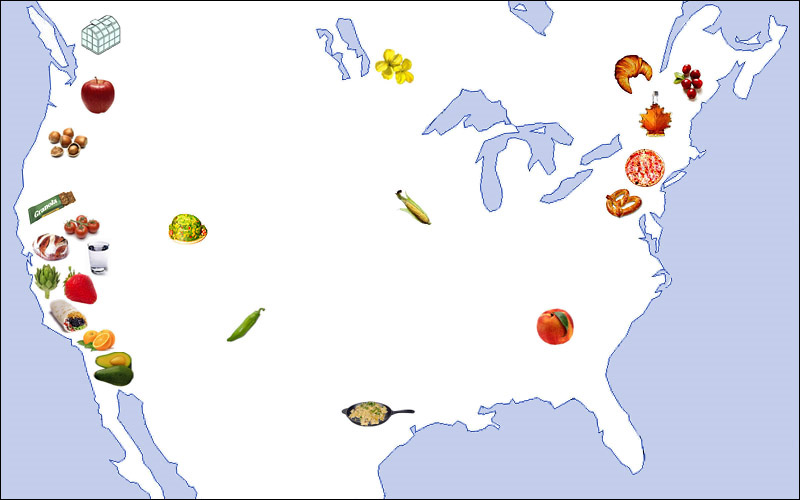 San Diego County
It's sort of like the South, only with lower humidity and more pandas.
Click on the column titles to sort the entries!
Name
Cuisine
Address
Last update
Score
Don Carlos Taco Shop
Mexican (taqueria)
Pearl btw Eads/Mabel Bell, La Jolla
2015-02-13
8
Read some rave reviews, but maybe I ordered the wrong thing: the taquitos I got seemed a little industrial and were topped with an equally industrial cheese.
Mamá Testa
Mexican (tacos)
University & Richmond, San Diego
2013-12-19
13
Many many varieties of tacos. Both times I've gone I've had the combination of four tiny steamed ones with different fillings — surprisingly good considering how simple they appear.
the Mission
Breakfast/lunch
local chain, San Diego
2013-12-19
12
Here I had the "papas loco," rosemary potatoes topped with burrito fillings, accompanied by scrambled eggs. At the best Mexican breakfast places this sort of thing becomes greater than the sum of its parts, but here it was pretty much exactly what it sounds like. Which is still plenty good.
Tommy's Mexican Food
Mexican (taqueria)
Voltaire btw Famosa/San Clemente, San Diego
2013-12-19
7
This place is known for its thick handmade tortillas — more of a grilled flatbread than a tortilla, really. I got a standard veggie burrito; the special tortilla was tasty, but the fillings were subpar. Yelp, with its 4½ stars, is being silly again.
Extraordinary Desserts
Dessert
5th & Palm, San Diego
2007-11-12
8
Thumbs up for the variety — I got blood orange cake after eyeing a chocolate pecan pie and a pistachio almond chocolate thingie. But it is pricey and the actual desserts themselves, while not bad, were somewhat underwhelming.
Cantina Panaderia
Latin/Asian
Felspar & Cass, San Diego
2007-11-11
14
Pressed into service after Spread stopped serving brunch without mentioning it on its web site, this place turned out to be a better backup option than we probably had a right to expect. I had custardy coconut French toast with raspberry puree, while Elizabeth had some potatoes with avocadoes and beans and things that she mentioned favorably several times during the rest of the trip.

Return to the Gastronomy page!