North American eateries
Ratings are on a scale of 0 to 24. The scale used to be 0 to 10, so restaurants written about before 2012 may have only had their ratings adjusted by formula and not by hand (hence all the 2s, 5s, 8s, etc.) The scale works as follows:
PRO
24 23 22 21 20 19 18 17 16

pro
15 14 13 12 11 10

mixed
9 8 7 6 5 4

con
3 2 1

CON
0
An asymmetrical 0 to 24 scale may not be intuitive, I realize. But as a rule of thumb: a double-digit score means I liked it, while a single-digit score... less so. Also, as you might expect, scores from many years ago may not be very reliable, so do check the dates.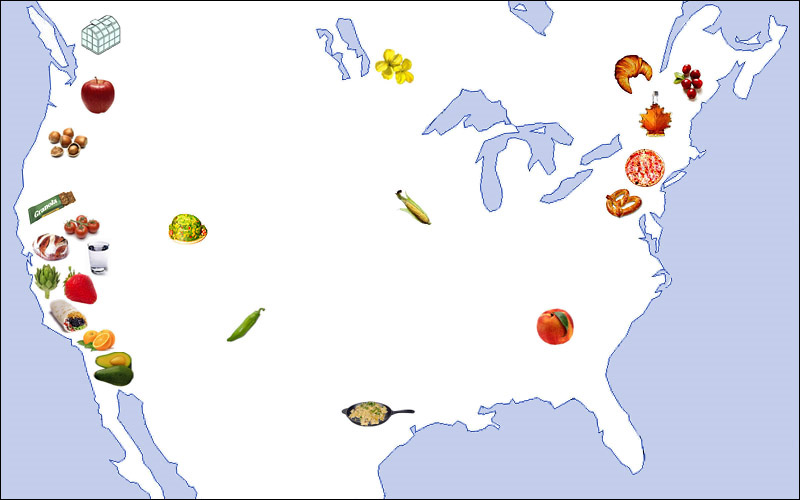 Hawaii
"...Spam, sausage, Spam, Spam, bacon, Spam, tomato, and Spam..."
Click on the column titles to sort the entries!
Name
Cuisine
Address
Last update
Score
V Lounge
Pizza
Kona near Kona Iki, Honolulu
2011-01-07
14
This would be good pizza anywhere, and for an island in the middle of the Pacific Ocean, it's great. I couldn't really taste the macadamia on my macadamia pizza, but just as high-end pizza, it was aces, and the truffle oil on our second pizza was generously applied. (Lizzie and I also found ourselves remarking upon how amazingly cute our Hawaiian waitress was for days afterward.)
Patz Pies
Pizza
HI-11 near Halekii, Kealakekua
2011-01-11
11
Very friendly service and solidly good pizza — they even serve slices, which is always appreciated. Some of the locals seemed surprised that a tourist had found their secret hole in the wall — i.e., who would go all the way to the big island of Hawaii and then eat pizza? — but I'd stop by this place from time to time even if it were in Berkeley.
Cafe Pesto
Italian fusion
Kamehameha near Furneaux, Hilo
2011-01-10
8
Elizabeth liked this place a lot more than I did. I got a pizza with mediocre toppings and a sub-mediocre crust, while she really enjoyed her goat cheese focaccia and huge salad topped with very good onion rings, and the coconut tart we got that I thought was okay-to-good had her sighing with pleasure. (hey buddy that's my job)
Downtown
American
Hotel & Richards (in the art museum), Honolulu
2011-01-07
8
This is a compromise score, because the food was great — I had a top-notch polenta tart with tiny local tomatoes, and Lizzie had an eggplant panino that she thought was delicious — but the service was terrible. We were ignored for long stretches, were told that seemingly half the food was gone (long before closing time, even), and were brought the wrong things. I'd definitely come back if I were in Honolulu again, but I'd stick to takeout.
Honolulu Cookie Company
Cookies
local chain
2011-01-06
8
After coming in and sampling so many of these cookies I felt duty-bound to buy a few. They were all right... it's just dipped shortbread, nothing special.
Roy's Waikiki Beach
Hawaiian
Lewers & Kalia, Honolulu
2011-01-06
8
I took Elizabeth here for her birthday dinner because random people on the Internet said that it was the best place in Honolulu, especially for vegetarians; however, I cautioned her that I was going on hearsay (or readsay) and that for all I knew it'd just be another place whose idea of vegetarian food was "replace meat with portabello." The main course on the vegetarian prix fixe? Portabello in portabello "steak" sauce. Sigh. Anyway, the soup was good, the edamame was good, some of the sides were good, and I'm not consumed with regret or anything, but yeah, not exactly too inventive.
Wilson's By the Bay
Shave ice
Kamehameha near Haili, Hilo
2011-01-11
5
I've read all sorts of posts and articles from Hawaiians insisting that "shave ice" is far more than a mere snow cone, that if we mainlanders could go to one of the top shave ice places like Wilson's By the Bay we'd have our minds blown, etc. So I waited around in Hilo just to try the shave ice before continuing on our road trip. And... it's a snow cone.
Chef Mavro
Upscale
King & McCully, Honolulu
2011-01-08
5
Another vegetarian prix fixe for our last night in Honolulu, and this time it was the full upscale dealio: huge, huge prices for tiny, tiny portions of food that's generally more "interesting" than good. Some things actually were really good: the thin potato mousse infused with truffle oil that accompanied Lizzie's poached egg, and the tomatoes that accompanied my sea asparagus tempura. But Lizzie didn't like her brie mousse thing or her spongy, bitter chocolate dessert, and a lot of the other courses were decent but laughably small (we're basically talking $20 for four marble-sized falafel balls here). Also, the waiters describe the food as they bring it, and our waitress kept getting ingredients wrong, describing my tomatoes as salmon and Lizzie's onion as ham. Whut?
Island Lava Java
Cafe
Alii btw Hualalai/Kahakai, Kailua-Kona
2011-01-09
2
A lot of people apparently love this place but my experience was quite bad. We were ignored (maybe because we sat inside?), the waitress scoffed at me for thinking that I could order a popular menu item more than a few minutes after the place opened (Hawaiian places seem to consider it no big deal to run out of food), and the sandwich I eventually got was fair at best.

Return to the Gastronomy page!